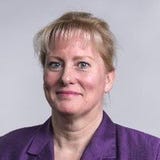 Top solutions for people and work
Solutions for organisations and people at work
Looking for advice or a sparringpartner for Human Resources and Organisation?
Need support with a merger, a take-over or reorganisation?
Temporary enforcement needed for a project or Interim Management?
Not succeeding in recruitment new team members?
What is a good policy for development of people?
How do you organize a constructive consultation with representatives that fits the size and culture of the organisation?
How do you develop suitable and affordable terms and conditions?
Is re-integration of an ill employee difficult?
Is cooperation not working out?
Is mediation needed to come to an acceptable result?

Based on considerable international experience on senior management level with excellent reputation and a good network I can provide customers with recommendations, the attention and knowledge they need to reach top results.

Contact me and I will be happy to come and talk about how we can work together for adequate solutions.
Advice
I am a strategic business partner with ample experience on management team level for all subjects on people and organisations.
I can work on the background and spar with entrepeneurs, directors and senior managers HR but can also actively contribute in the organisation
Interim Management
Where there is a temporary need for expertise in the area of Organisation or Human Resources for a project or replacement of an HR Manager, I can assist.


Mediation
In my career I have led many situations to a suitable solution with respect for parties involved. Where it was not possble to reach agreement and a court decision was needed I was in the right. I have a good sense of organisations and empathy and can therefore facilitate to solve difficult situations.
With ample experience in the area of Human Resources and Organisations in the Insurance industry, Municipality organisation, Energy world, Telecom-ICT, Engineering and Offshore, I have built a name that equals quality, outcome and trustworthy.
From 2002 onwards I have been responsible at senior management level for Human Capital Management with International companies employing teams in the Netherlands, Belgium, Germany, Denmark, Ireland, Italy, Spain, Serbia, Romania, Poland, Turkey , Russia and Schotland. I have worked as Officer to the Europe Board and have reported to the Chairman of the Board.
My values, commitment and personal attention are the cornerstones for delivering quality and suitable solutions. These can vary from advise and sparring with enterpreneurs / Managers to development of policies, instruments and terms and conditions, to interim management, professionalizing HR teams, to mediation and dismissal.
Mobile Phone: +31 (0)6 1225 7715
email: HCM@annette.schoo.com